August: Happy BC Day!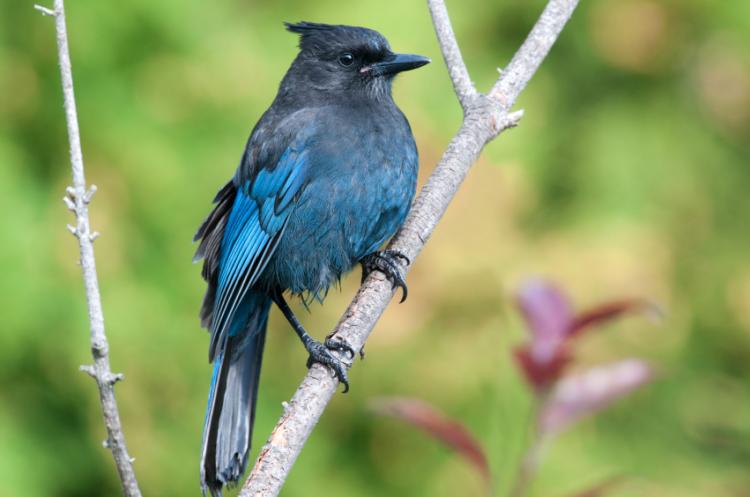 Happy British Columbia Day!  The Steller's Jay is the provincial bird of British Columbia.
There are a number of symbols of British Columbia. These include the Steller's Jay (a bird), the Pacific Dogwood (a flower), jade (a mineral), the Western Red Cedar (a tree) and the provincial tartan, which contains colors to represent many aspects of the province. Two important symbols of British Columbia are the flag and the coat of arms. The top part of the flag consists of a union flag with a crown in the center. These represent the colonial links with the country and monarch of the United Kingdom. The lower part of the flag consists of a setting sun on a background of blue and white waves. These represent the geographical location of the province on the west coast of Canada between the Rocky Mountains and the Pacific Ocean. These elements also appear in the coat of arms.
Here at Norgarden and The Peninsula, we kick off our monthly activities with a celebration of  BC Day with drinks, Hors d'oeuvres and a delectable dinner on the 7th.  The month then takes a decidedly Hawaiian theme and kicks off with Hawaiian Dancers on the 9th in both buildings, followed by a Hawaiian theme dinner on the 10th. The Hawaiian Dancers are THe Island Hula Dancers, and perform authentic dances of the South Pacific.
This month the gentleman's' club will make their way to Canoe Cove Joe's, and  J.O.Y.  will head over to Church and State Wines for a lovely sip and luncheon on their amazing veranda
The rest of the month is full of activities.  Check out the calendar below to see what we have to offer the residents this month!  To enlarge the calendar click on it, and it will open in a new window.